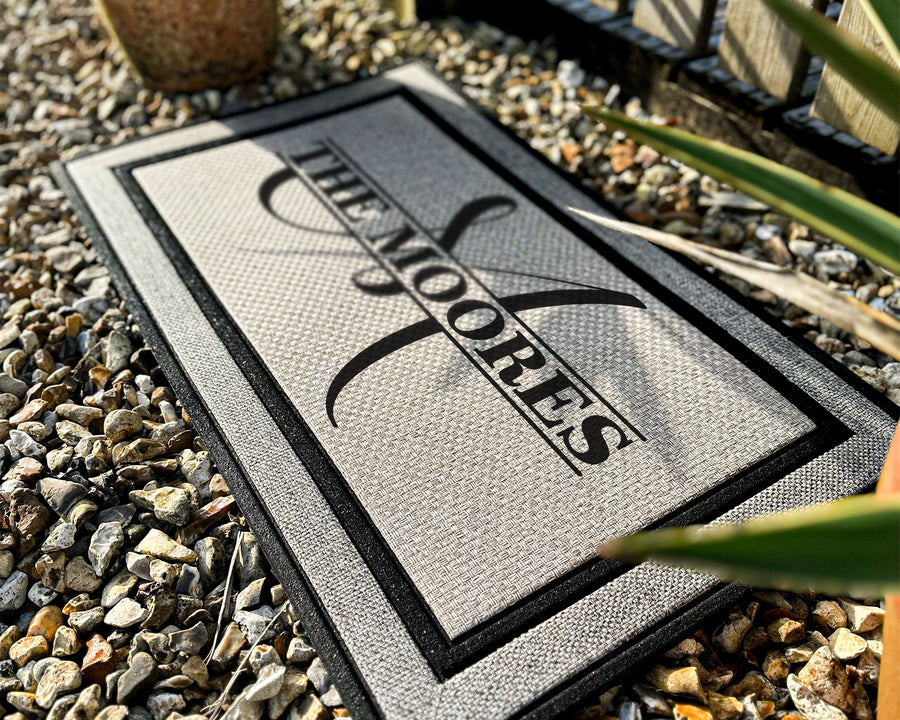 When it comes to creating a welcoming entrance for your home, the doormat you choose plays a crucial role. It not only provides a functional purpose of keeping dirt and debris at bay but also sets the tone for your home's overall aesthetic. If you're seeking a doormat that combines durability, vibrant colors, and a modern appeal, look no further than our new all-weather doormats. These mats are designed to withstand the elements while effortlessly enhancing the visual charm of your home.

Unmatched Durability for All Seasons

One of the standout features of our all-weather doormats is their exceptional durability. These mats are specifically engineered to withstand the potential damages caused by varying weather conditions. Whether it's scorching heat, pouring rain, or heavy snowfall, our doormats can handle it all without losing their functionality or appearance.

Unfading Colors and Ink Perfection

Unlike regular coir mats, our all-weather mats boast superior color retention. The vibrant hues and striking designs of these mats are created with a special ink-holding technology that ensures the colors stay bright and vivid for an extended period. No matter the intensity of sunlight or frequent foot traffic, the colors of our doormats remain as eye-catching as the day you received them.

Easy to Clean and Maintain

Cleaning and maintaining our all-weather doormats is a breeze. Thanks to their innovative design and high-quality materials, these mats resist stains and dirt accumulation. Simply give them a quick shake or brush off any debris, and they'll be as good as new. For more stubborn stains, a gentle wash with mild soap and water is all it takes to restore their original luster.

The Perfect Housewarming Gift

Looking for an unforgettable housewarming gift? Our all-weather doormats are the ideal choice. With their sleek and modern aesthetic, they add a touch of sophistication to any home. Whether your loved ones have just moved into a new house or want to revamp their existing entryway, these doormats make for a thoughtful and practical gift that will be appreciated for years to come.



One of the most remarkable aspects of our all-weather doormats is their ability to elevate the overall aesthetic of your home. With their modern designs and vibrant colors, these mats effortlessly complement various architectural styles and interior décor themes. Whether you prefer a minimalistic look or a bold statement, our doormats can seamlessly integrate with any design vision, instantly transforming your entryway into a visual delight.



 

Your home's entrance is the first impression visitors receive, and our new all-weather doormats provide the perfect opportunity to make a lasting impact. Combining durability, brilliant colors, and easy maintenance, these mats are not only practical but also add a touch of modern elegance to your home. Say goodbye to dull and worn-out doormats and welcome a new level of sophistication to your entryway. Upgrade your home with our all-weather doormats and experience the perfect blend of functionality and style.