Chloe from Customat HQ | August 7th 2023
New All Weather Doormat
Surviving The Elements!
Our new All Weather doormat can withstand the harshest weather conditions,
shining bright all year round.
Welcome to our blog, where we are excited to unveil our latest innovation in the world of doormats - the 'All Weather' doormat! We understand the importance of having a welcoming entrance to your home that not only complements modern decor but also withstands the test of time. Our new doormats are designed to surpass all expectations, offering unmatched durability and color vibrancy, making them the ideal choice for any home, whether contemporary or classic. Join us as we explore the incredible features of these mats and discover why they make the perfect gift for yourself or your loved ones!
One of the primary features of our 'All Weather' doormats is their exceptional durability. Crafted with high-quality materials and cutting-edge technology, these mats are engineered to withstand the harshest elements, ensuring they last even longer than traditional doormats. Say goodbye to worn-out, weather-beaten mats that need frequent replacements. Our 'All Weather' mats are built to endure all seasons, keeping your doorway looking fresh and inviting year after year.
2. Vibrant Colours
& Long-Lasting Hue
We understand that maintaining a vibrant and welcoming atmosphere at your doorstep is essential. That's why we've incorporated advanced color retention techniques into our 'All Weather' doormats. These mats boast colors that stay bold and vibrant, resisting fading from exposure to sunlight or harsh weather conditions. Whether it's a warm summer day or a cold winter morning, your doormat will continue to exude charm and style.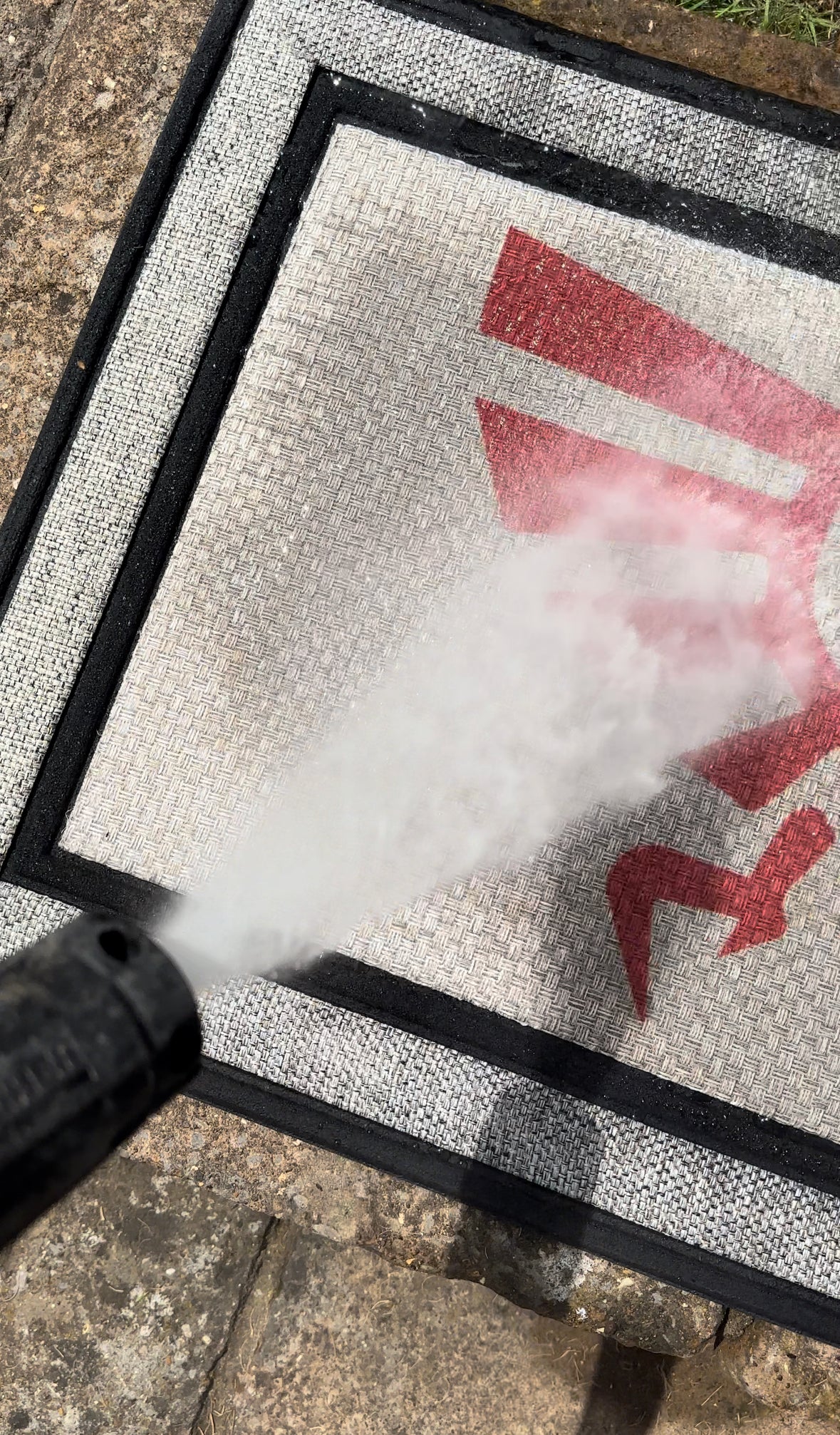 Cleaning traditional doormats can often be a tedious task. However, with our 'All Weather' doormats, cleaning becomes a breeze! These mats are designed to repel dirt and debris, allowing you to simply shake them off or give them a quick sweep to keep them looking pristine. For tougher stains or accumulated grime, you can even use a pressure washer without worrying about damaging the mat's surface. Enjoy a consistently clean and appealing entrance with minimal effort!
4. A Perfect Gift For Modern & Classic Decor
Versatility is at the heart of our 'All Weather' doormats. Whether your home is adorned with contemporary decor or showcases timeless classics, these mats seamlessly complement any style. With a variety of designs and patterns to choose from, you can find the perfect doormat that enhances your home's unique aesthetic. Additionally, these mats make thoughtful and practical gifts for housewarmings, weddings, or any occasion, as they effortlessly blend with any interior or exterior design.