Chloe from Customat HQ | July 28th 2023
The Best Gift For Your
Grandparents In 2023
We have the perfect customizable gift for your
Nana & Papa this year!
As the years go by, finding the perfect gift for our beloved grandparents becomes a heartwarming challenge. In 2023, why not surprise them with a unique and thoughtful present that will not only add a touch of personalization but also bring a smile to their faces every time they arrive home? Enter the customizable doormat - a delightful gift that blends practicality, sentimentality, and a dash of creativity, making it the perfect choice for your grandparents this year.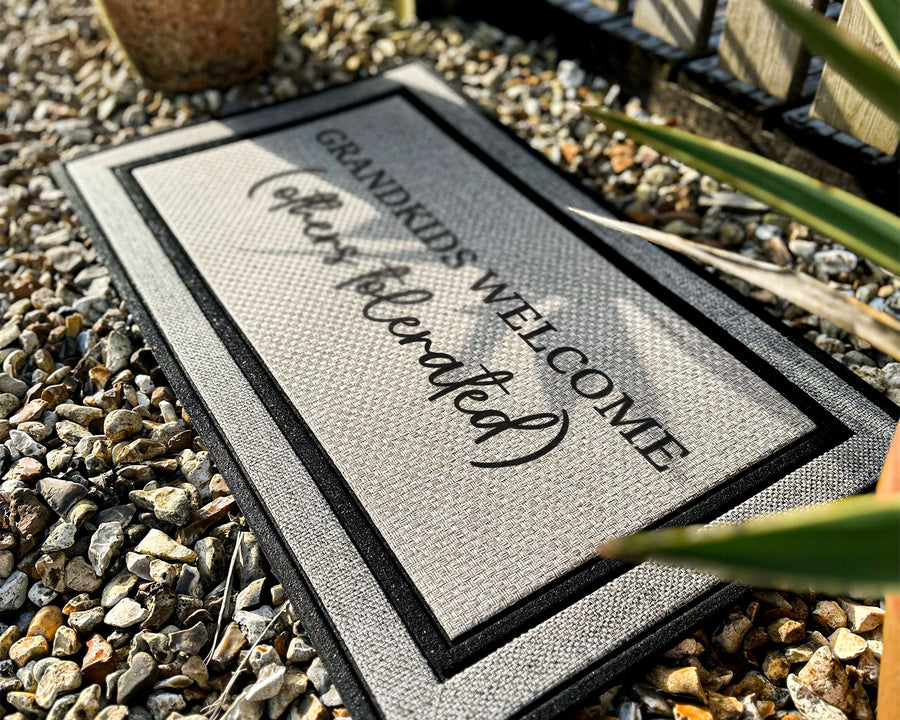 One of the most endearing aspects of a customizable doormat is the ability to add a personal touch to the gift. Whether it's their names, a heartwarming message, or even a beautiful family portrait, grandparents will undoubtedly appreciate the thoughtfulness behind the personalized design. Seeing their names or a cherished family memory every time they step through their front door will remind them of the strong bond they share with their loved ones, making this gift truly special.
2. Functional and Practical
Practicality is key when selecting gifts for our grandparents, and a doormat is an item they'll use every day. With a customizable doormat, not only will it serve its functional purpose of keeping dirt and debris outside, but it will also serve as a warm welcome to all their visitors. A well-designed doormat can enhance the aesthetic appeal of their home's entrance, showcasing their personality and style to anyone who comes knocking.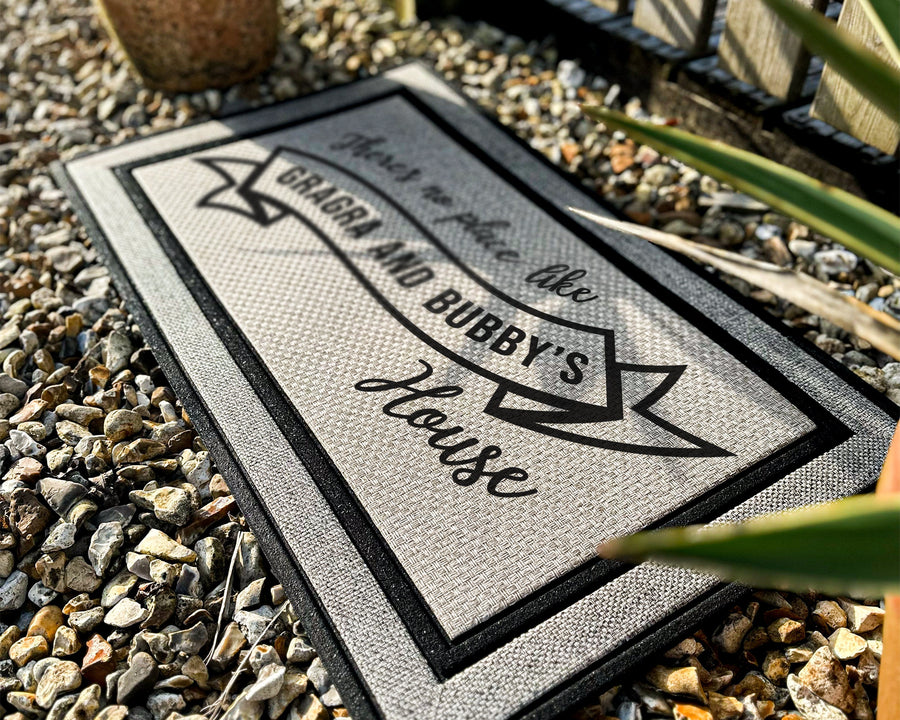 3. Long-lasting and Durable
Grandparents cherish items that stand the test of time, just like their enduring love for their family. Customizable doormats are typically made with high-quality materials, ensuring durability and longevity even with daily use. A sturdy doormat that remains in good condition for years will be a constant reminder of your love and appreciation.
In 2023, the options for customizable doormats are virtually limitless. From classic and elegant designs to whimsical and playful patterns, you can choose one that perfectly complements your grandparents' taste and home decor. Whether they prefer a traditional look or a more contemporary feel, there's a customizable doormat that will suit their preferences effortlessly.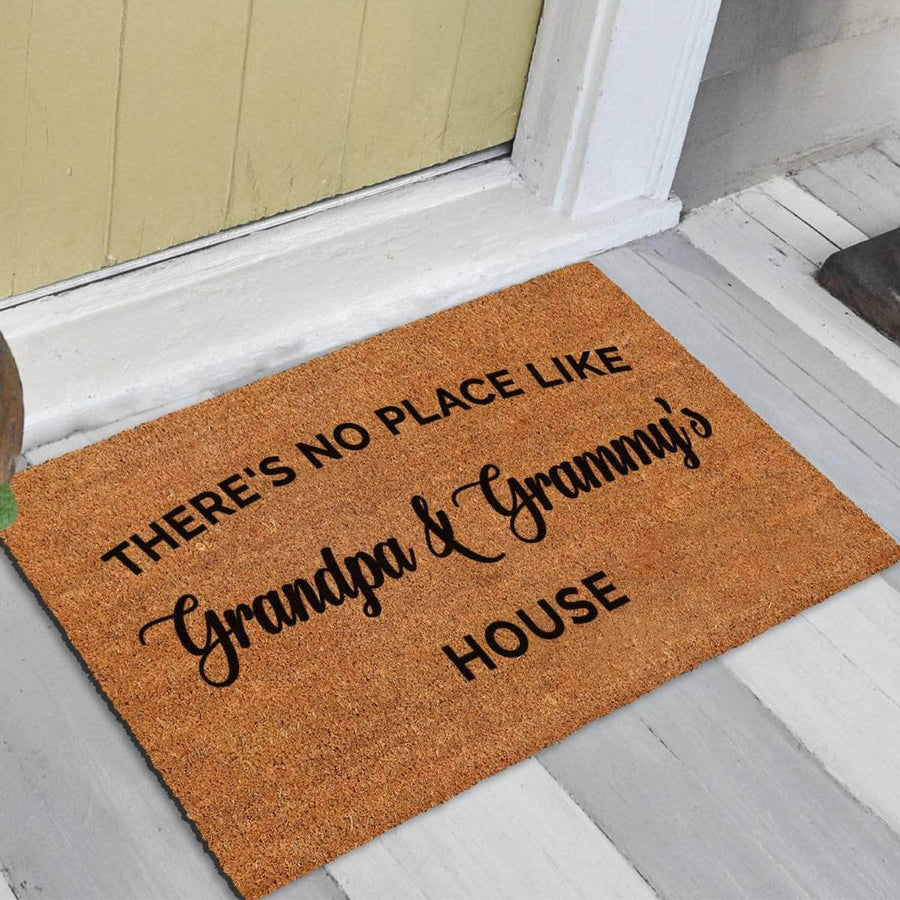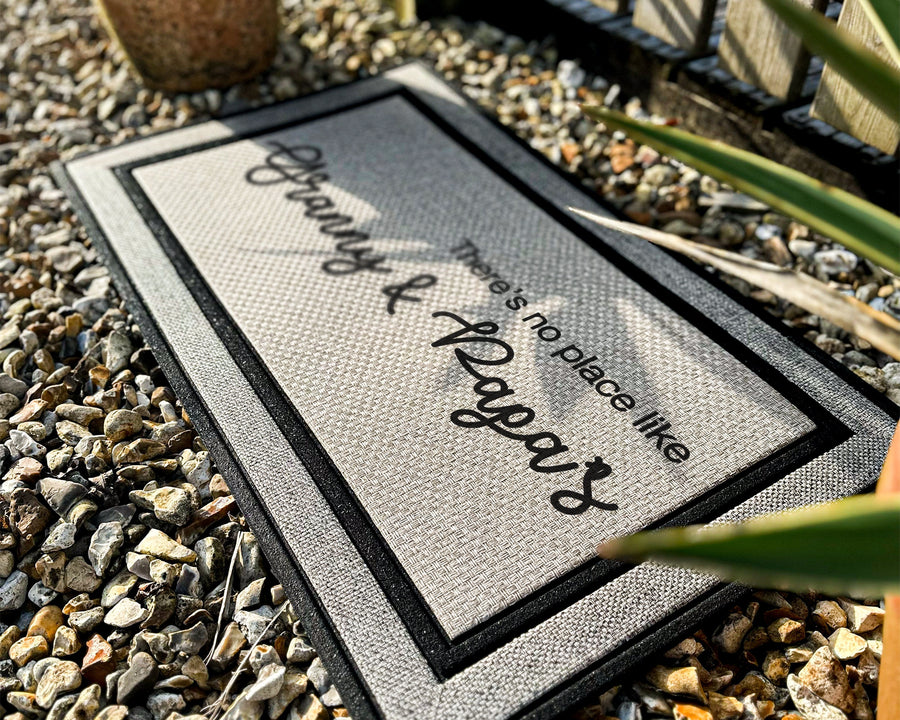 Above all, the most meaningful aspect of gifting a customizable doormat to your grandparents is the emotional connection it fosters. Your grandparents will be touched by the effort you put into selecting a gift that speaks directly to their hearts. Each time they see the doormat, they'll be reminded of your love and thoughtfulness, making it a precious keepsake that will hold a special place in their hearts.
In 2023, don't let the opportunity pass to surprise your grandparents with a truly unique and sentimental gift – the customizable doormat. Combining practicality, personalization, and enduring appeal, this delightful present will brighten their days and make them feel cherished every time they step foot into their home. It's the perfect way to express your love and gratitude for the incredible role they play in your life. So, this year, make your grandparents' hearts swell with joy with a gift that truly comes from the heart - a customizable doormat!